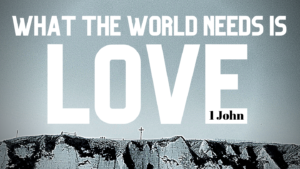 We are holding in-person services at our church building (with the precautions below in place) each Sunday morning at 10:00 a.m. For the time being, we are having our main worship service with no Sunday school, nursery, or children's church.
For those who watch online from home or another location, we will live-stream the services from our website (sunrisechurchspokane.com/stream).
If you're able to see the live feed but cannot hear it, check the icon in the lower left corner of your screen. If it has a slash, it's muted and you can select the icon to unmute. It will take about 20 seconds for the sound to start after you unmute. Also, if you are viewing on a mobile device, you may have to scroll left or right to see the person speaking.
To our members and regular attenders, we really appreciate your ongoing commitment to Sunrise, and we're extremely grateful for all of your amazing efforts in staying close and connected to one another, in whatever ways you can.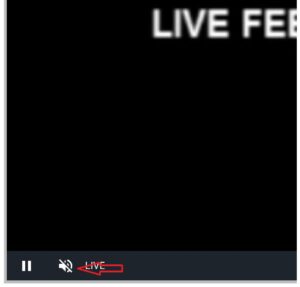 The Sunrise Elders and Ministers
Reminder of current rules, guidelines, and precautions:
Please stay home if you feel or appear sick, if you have a temperature of 100.4°F or higher, or if you've been around someone with these symptoms. Fever, cough, and shortness of breath are common symptoms of COVID-19.
You are welcome to visit in the parking lot before the service, and you can even arrive early to do so, but once you're in the building, please go directly to your seats. After the service, please exit the building as soon as possible.
We all need to wear facial coverings inside the church building before, during, and after the service. If anyone lacks a covering, additional disposable masks will be available near the main entry door inside the building. Please remember that this is meant to protect the health and safety of others, especially if the wearer is unknowingly infected but does not have symptoms. This is a way to show that we love and care about others, and that we're willing to sacrifice to bear one another's burdens.
The only exception to the facial covering policy is for those who are leading a song or speaking on stage, as long as they are either alone on stage or at least six feet away from any other person. This exception is granted to assist those who are hard of hearing in being able to read lips.
Please refrain from direct physical contact (handshakes, hugs, kisses, etc.) with any person who is not in your immediate family in your same household.
Pathways are marked inside the building to keep the proper distance between people. Pews in the auditorium are also marked off for the same reason.
The Lord's Supper emblems will be placed in the front of the auditorium so that people can serve themselves while maintaining proper distancing. Instructions for partaking will be given during the worship service.
The main restrooms in the lower level of the church building will be open for use, for no more than 2 people at a time. Those who are waiting outside should maintain at least 6 feet of distance between each person.
Please cover coughs or sneezes with a tissue or use the inside of your elbow.
Please wash your hands with soap and water for at least 20 seconds, or use hand sanitizer, especially after using the bathroom, partaking of communion, and after coughing, sneezing, or blowing your nose.
We want to be good citizens and follow these guidelines, with a focus on protecting the health and safety of everyone. We also believe that if we were to have an outbreak, and it was discovered that we chose not to follow the rules, it would seriously damage our reputation in the neighborhood and community. Despite the
different views we may have, let's pray and strive to maintain unity as God's people. Our mission to reach this world is more important than any issues that might cause division. As Jesus told us, "By this everyone will know that you are my disciples, if you love one another" (John 13:35).
Jun 6, 2021

Speaking for God Who Became Like Us

May 30, 2021

Love is Life that Never Ends

May 23, 2021

The Mirror of God: Coming into Focus

May 16, 2021

Wanting Forever More Than Today

May 9, 2021

She Never Had a Warm Meal

May 2, 2021

Real Love is Meaning What You Say

Apr 25, 2021

Proof of Light in the Darkness

Apr 18, 2021

Spring Mission Sunday

Apr 11, 2021

Keep Going (We're Almost There)

Apr 4, 2021

A Wasted Life: When Hope is Not Enough
4718 N Ash St. Spokane, WA 99205