We are holding in-person services at our church building (with the precautions below in place) each Sunday morning at 10:00 a.m. For the time being, we are having our main worship service with no Sunday school, nursery, or children's church.
For those who watch online from home or another location, we will live-stream the services from our website (sunrisechurchspokane.com/stream).
If you're able to see the live feed but cannot hear it, check the icon in the lower left corner of your screen. If it has a slash, it's muted and you can select the icon to unmute. It will take about 20 seconds for the sound to start after you unmute. Also, if you are viewing on a mobile device, you may have to scroll left or right to see the person speaking.
To our members and regular attenders, we really appreciate your ongoing commitment to Sunrise, and we're extremely grateful for all of your amazing efforts in staying close and connected to one another, in whatever ways you can.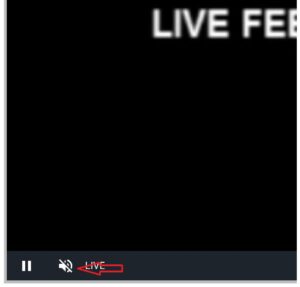 The Sunrise Elders and Ministers
Covid 19 Information for Sunrise Church of Christ:
1. The current CDC guidance states that fully vaccinated persons no longer need to wear masks while outdoors or indoors. Their guidance also states that unvaccinated persons should continue wearing masks and practicing social distancing in the same ways that have been in place for some time now.
2. It is assumed that Christians will have the integrity to mask up and continue to practice social distancing if they have elected not to receive Covid-19 vaccination(s).
3. The leadership team at Sunrise does not have an official position as to whether a person should receive any vaccination.
We want to be good citizens and follow these guidelines, with a focus on protecting the health and safety of everyone. We also believe that if we were to have an outbreak, and it was discovered that we chose not to follow the rules, it would seriously damage our reputation in the neighborhood and community. Despite the
different views we may have, let's pray and strive to maintain unity as God's people. Our mission to reach this world is more important than any issues that might cause division. As Jesus told us, "By this everyone will know that you are my disciples, if you love one another" (John 13:35).
Aug 1, 2021

Back in Business, Help Wanted

Jul 25, 2021

Remember Where You Started

Jul 18, 2021

Growing Up is Hard to Do

Jul 11, 2021

No Doubt About It: Confidence that Lasts Forever

Jul 4, 2021

Declaration of Independence

Jun 27, 2021

Loving God through Simple Obedience

Jun 20, 2021

Follow the Leader (More than a Game)

Jun 13, 2021

To Love God is to Love People

Jun 6, 2021

Speaking for God Who Became Like Us

May 30, 2021

Love is Life that Never Ends
4718 N Ash St. Spokane, WA 99205