Sunrise Church of Christ Spokane Fall Women's Bible Study | Elijah, Faith & Fire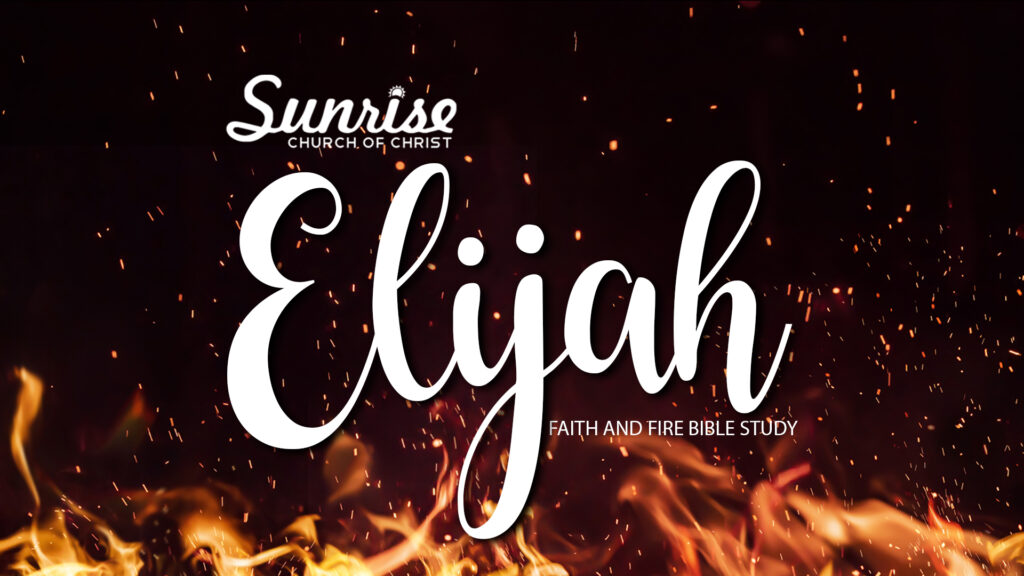 We are inviting you to join our Sunrise Women's Ministry Monday, September 20 @ 6:30pm for a seven session bible study on the life of Elijah. You may purchase a book through Sunrise Church of Christ or from any online book retailer. Please bring your book, bible, and a pen to each session.
Elijah is a premier prophet of the Old Testament and his life and journey with God teaches us about what it looks like to be
BOLD
,
FEARLESS
, and to have
COURAGE
in the midst of a culture that is increasingly anti-God.
Because we operate by the power & the presence & the discernment of the Spirit of God we should still be able to live in alignment with the promises that God has declared to us.
If God said it, then like Elijah, let us
PROCLAIM
it!
Join us and bring a friend if you want to live the kind of life that invites the
of God's presence upon your life.
Contact us
to register for
Elijah, Faith & Fire Bible Study
. Last minute drop ins are welcome!!
*Childcare is not available at this time
ARE YOU READY TO DO WHAT ELIJAH DID TO GET WHAT ELIJAH GOT?