Ministry Team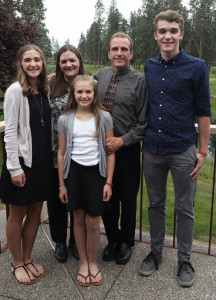 Troy Burns, Senior Minister
Troy was born in western Washington but has lived in the Spokane area for well over 30 years. He graduated from North Central High School, where he played baseball, basketball, and football. He went on to earn a B.A. in English from Whitworth University and was later educated in Sacred Literature at Northwest College of the Bible as well as Theological Studies at Cincinnati Bible Seminary. Troy served as Sunrise's Youth Minister for more than 13 years and later accepted the call to become the congregation's Senior Minister.
Troy met his wife-to-be Kelly in 1990 and they were married in 1992. They have three children who bring incredible joy to their lives: Nolan, 20, Kaelynn, 18, and Addison, 14.
Troy's prayer and passion is for God to use him in making disciples while presenting God's Word in a genuine, engaging, and relevant manner. He also strives to do his part in bringing up a generation of believers who will love God and each other, shine their light in a dark world, and offer the hope of Jesus to those who are hopeless.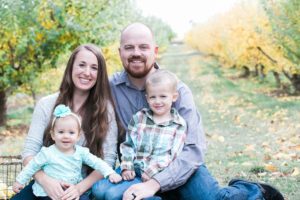 Chad Gothmann, Youth Minister
Chad was born and raised in Spokane, graduating from Central Valley High School and participating in one of the state's best marching bands. He went on to earn an Associate of Arts degree from Spokane Falls Community College. Later, he completed multiple teaching courses at Eastern Washington University. Chad has led worship at Sunrise for over two years and has actively served in Youth Ministry for more than 14 years. He and his family came to Sunrise over 20 years ago because of Troy Burns and the Youth Group he led at that time.
Chad met his future wife, Lindsay at the Seattle Youth Rally in 2002 and they were married by Troy in 2006. Chad and Lindsay are the proud parents of two children, a very smart little boy named Trevor (age 6) and a feisty, determined little girl named Rachel (age 2).
Chad's passion is not only to lead people to Christ, but also to help them find a place where they can serve the church. He continually strives to provide young people with a foundation of Jesus that they can take with them throughout their entire lives.
Elders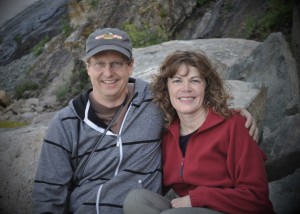 Name: Bud Gothmann (with wife Teresa)
Hometown: Spokane
Kids: Chad and Alicia. Both of our kids married to godly people and we are incredibly blessed to serve with all of them here at Sunrise. I love being grandpa to Trevor, Rachel, Adam, and Deklin!
Favorite thing about Sunrise?: Too many things to list. Sunrise is such a great church. I love how friendly and caring people are here. I love my small groups,the ministry staff, and my fellow elders. I love that Sunrise welcomes people to get involved. I love that Sunrise is the kind of place that my children want to be part of.
Favorite Bible passage?: Matthew 28:18-20 – "
Then Jesus came to them and said, "All authority in heaven and on earth has been given to me.
Therefore go and make disciples of all nations,baptizing them in the name of the Father and of the Son and of the Holy Spirit,
and teaching them to obey everything I have commanded you. And surely I am with you always, to the very end of the age."
What's your idea of a perfect day?: A perfect day would include time with friends and my small group, time with the Sunrise Youth, time with my family, cycling, and flying!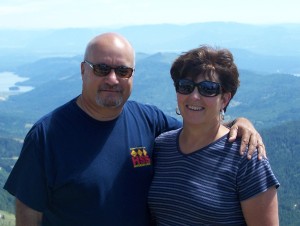 Name: Dean Westerman (with wife Debbie)
Hometown: Cheney, WA
Kids: Stacy, Darcy, and Ryan. Also blessed to have eight grandchildren: Jaden, Kolton, Madison, Alexandra, Jaxson, Cody, Emily, and Brooklyn.
Favorite thing about Sunrise?: It's a church that strives to follow the Bible exclusively, patterning herself after the church in the New Testament.
Favorite Bible passage?: Colossians 1:28 – "He is the one we proclaim, admonishing and teaching everyone with all wisdom, so that we may present everyone fully mature in Christ."
Favorite place in the world?: Poolside, in the tropics.
What's your idea of a perfect day?: A day spent with Debbie, the love of my life.